Semi-Inground Entry Systems
Perfect for Pools With One Side At Ground Or Deck Level.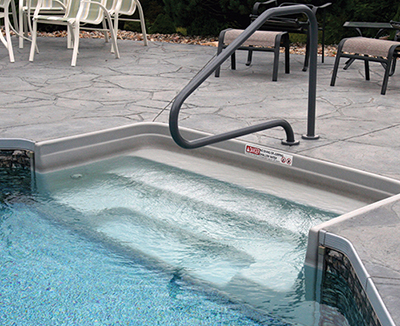 Saratoga™Step-N-Rest*
This thermoformed step gives you the most room in the shallow end because it's outside the perimeter of the pool. It's an anti-slip, 4 tread step with comfortable seating on each side for lounging. Step-N-Rest is available in 8' straight and radius models.
* The Saratoga Step-N-Rest Entry System is for semi- and inground installation only and must be installed at the inground section
of a semi-inground pool Eco Therm™ and Tread-Loe® are Registered Trademarks of Imperial Pools Inc. ® and Saratoga Spa and Bath Co.® Tread-Loe Stair System of Saratoga Spa and Bath Co.® features patents #5,752,350, #7,040,060 82, Des. 431 303.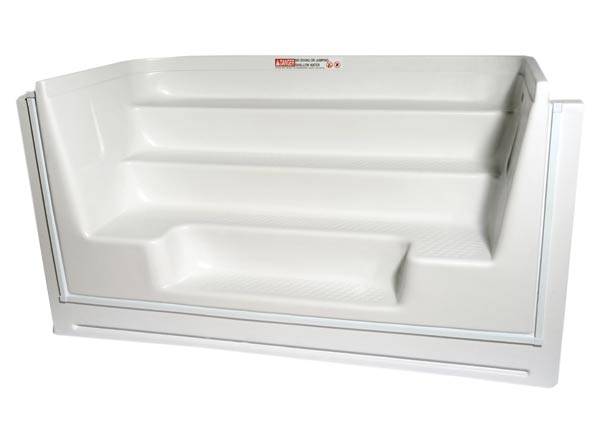 8' Straight Step • 4 Tread • White • Trimline or Cantilever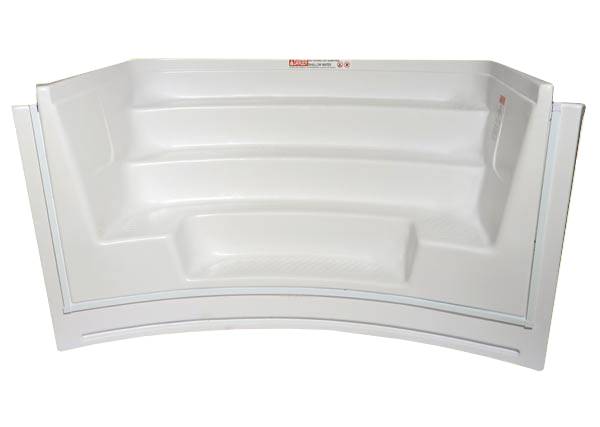 8' Radius Step • 4 Tread • White • Trimline or Cantilever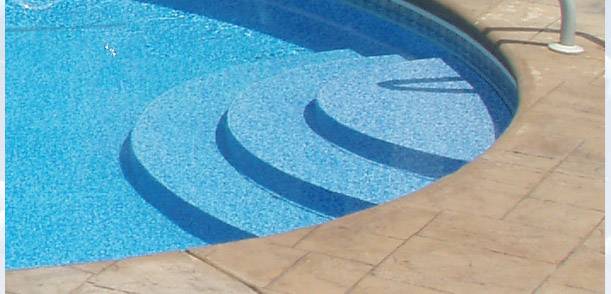 Wedding Cake Stair
This step is designed to take up as little space as possible in the shallow end. The finish of your pool goes over this step so the aesthetic flow of the interior design is uninterrupted.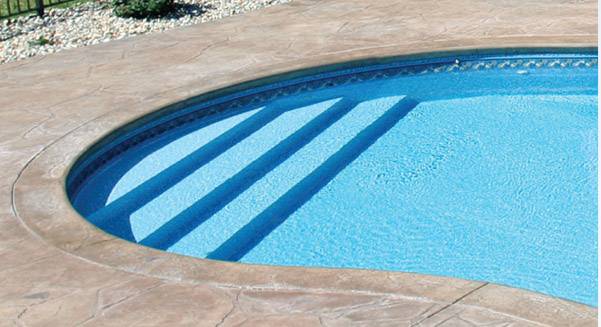 Full Width Interior Stair
If sitting and lounging in your ECOTHERM pool is paramount, this is your best option. This stair goes from one side of your pool to the other and is the perfect area to just hang out. Your interior finish goes over these stairs, maintaining the overall look of your pool's interior.