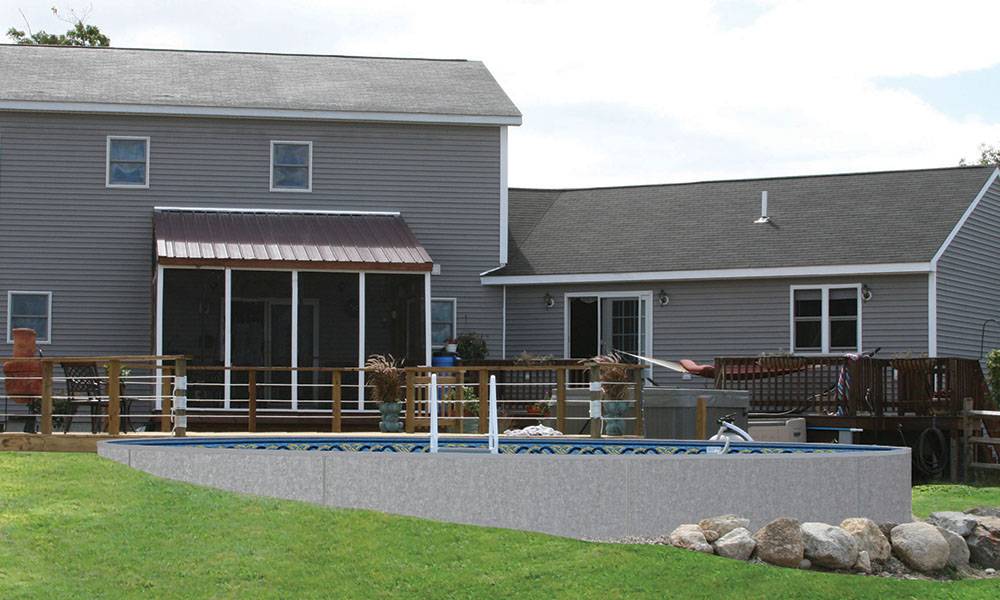 Installation Options
---
You can't beat the ECOTHERM™ when it comes to installation options!
PICK THE BEST PLAN for your backyard.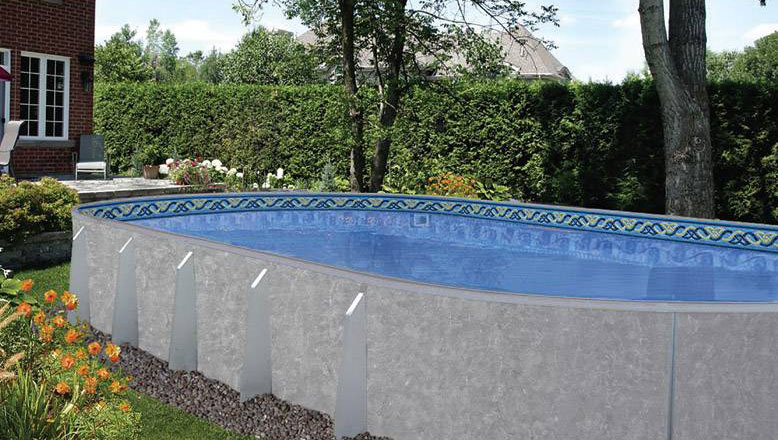 Shapes & Sizes
---
Choose from oval, round, or kidney... onground, semi-inground, or inground... whatever best fits your yard and your life.
CHOOSE YOURS. Find the size and shape pool to fit your style.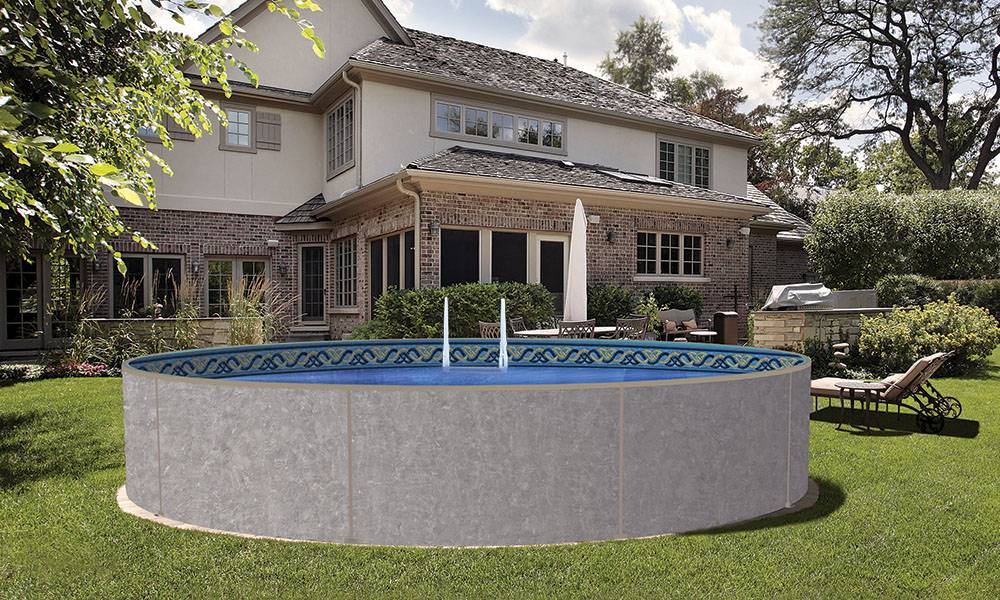 Pool Entry Systems
---
More than an entrance point, the stair system you select is an integral part of the swimming experience: It can be a gathering or lounge spot, a tanning bed, or a practice area for your kids.
SELECT YOUR ENTRANCE. Perfect for pools with one side at ground or deck level.